DENTAL SEDATION IN OAKVILLE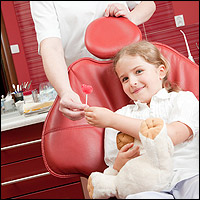 Keeping you comfortable and relaxed during any dental treatment is so very important to all of us at our Oakville dental office. We are committed to making each and every visit as stress-free as possible and with the use of today's excellent dental anesthetics and modern techniques, our patients have told us we are succeeding!
Sedation
For those of you who need a little help relaxing, we offer Nitrous Oxide Sedation. You may have heard of this as "Laughing Gas". It helps make your time with us seem to pass more quickly. It is available for children as well as adults. We have found it to be a great help and very popular.
Topical Anesthetic
A little swab of anesthetic gel is routinely used here to numb the surface of the gums before we use any Local Anesthetics. People frequently comment on how that little touch made things so much more comfortable!
Local Anesthetic
Dental treatment today can be provided comfortably with the use of local anesthetics. Applied carefully with topical anesthetic, most find it easier than they expected. With different anesthetics available today, the numbness often subsides much sooner than in the past.
If you have any questions about dental anesthesia or sedation, please ask our Oakville family dentist on your next visit. We are accepting new patients and are always open to hear how we can help you!